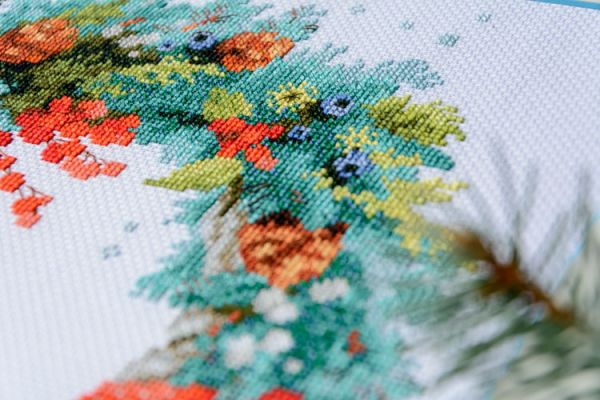 Click on the picture to enlarge it
Vast popularity of this theme entrusted RIOLIS designers with a major sense of responsibility before their fellow-embroiderers. Thus we present before you this embroidery of a winter-themed wreath.
A combination of fresh and fragrant conifers and spicy berries reminds of people's favourite winter festivities, including Christmas and New Year.