Most RIOLIS cross stitch kits contain wool/acrylic threads. We chose these threads as a basic material for our designs because of their supreme quality and an outstanding look it gives to the finished work. Embroidery with wool/acrylic threads looks more like 3D, than with stranded cotton threads. Stranded cotton threads have a glossier look, while wool/acrylic threads add volume to your cross stitch and help you mask imperfections in the embroidery with a great coverage. These threads are perfectly suited for working on 11 and below count fabric, so weak sight people as well as kids can also enjoy cross-stitching.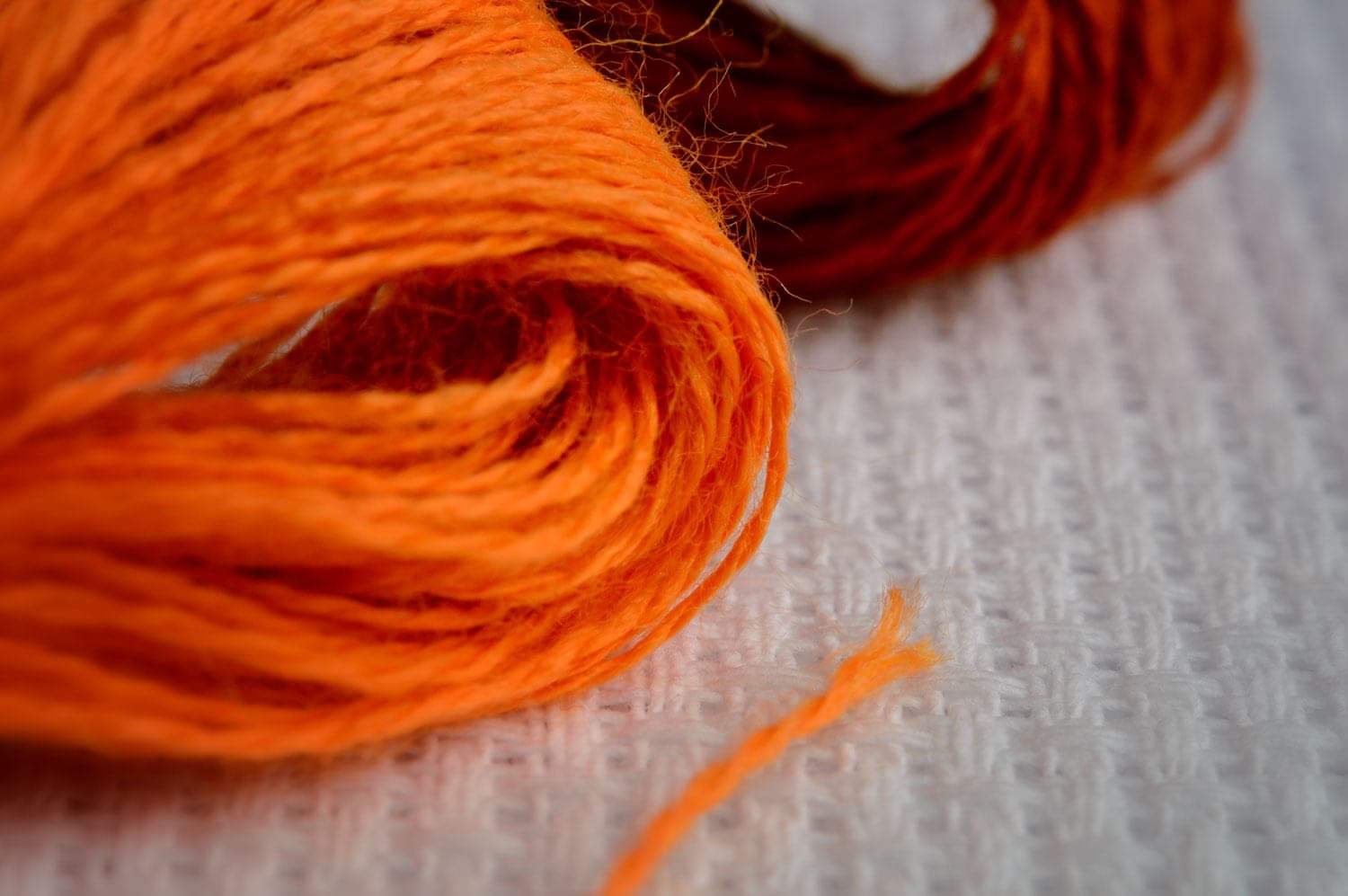 Wool/acrylic threads are very smooth to the touch. It is easy to stitch even if you are inexperienced in such kind of handiwork, and stitches lay tight giving a soft and matte surface. Finished work looks more attractive, vivid, and very close to the original.
Wool/acrylic threads used in RIOLIS kits are produced in Italy. Modern technologies gave an opportunity to improve the quality of raw wool materials adding acrylic to woolen yarn. These threads are made of 70% of acryl and only 30% of wool. Our threads are more resistible to abrasion, better preserve the color and are less allergenic. Old traditions, new technologies and our own experience have assured us of the amazing quality of this material.
Attention! Wool/acrylic thread consists of a single strand winded around a cardboard organizer and does not need to be divided. Instead, you should choose 2-3 strands according to the instructions and stitch with them.
Choose the best material for your next handmade masterpiece!
If you made a mistake in your cross stitch, or damaged the threads, you can search and purchase RIOLIS embroidery wool or RIOLIS wool/acrylic thread online. In cases of shortages, contact us directly at salesteam@riolis.com.