Here you can find out everything about the materials, used in the RIOLIS cross-stitch and needlework kits!
Threads in RIOLIS needlework kits
In our kits we use Anchor stranded cotton threads and Italian wool/acrylic threads.
Threads type: stranded cotton threads, wool/acrylic threads, metallic threads.
Color palette in RIOLIS kits: Anchor – more than 400, Safil – more than 160 made special for RIOLIS.
Material composition: Anchor – 100% cotton; Reflecta Anchor – 70% polyamide, 30% polyester metallized; Ophir Anchor – 60% viscose, 40% polyester metallized; Safil – 70% acryl, 30% wool.
About Anchor
Anchor threads are made by the German company MEZ Crafts. It is the world's largest producer and supplier of threads for production and consumer needs.
The history of the company started in 1750s in the town of Paisley, Scotland. It was the silk shortage that caused to create a method of twisting cotton yarns together. Soon it was discovered that it was strong enough to replace linen and silk thread for hand work. So in 1812, the company placed their first cotton thread on the market to meet the demand.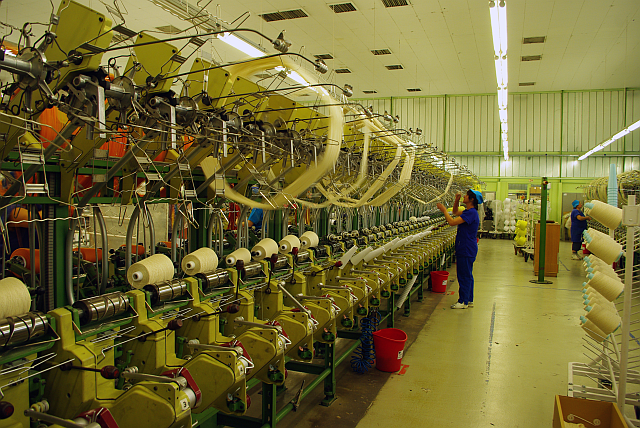 With over 250 years of technical experience across 67 countries, Coats is built on generations of expertise and passion, developing Anchor threads to suit all forms of embroidery worldwide.
About Anchor stranded cotton threads
Anchor stranded cotton thread is made from the extra-long staple 100% Egyptian cotton and is ideal for cross stitch on various fabrics. A superior 6-strand thread, with each strand divided into 2 single plies. The highest quality raw materials and a double mercerization gives a result of magnificent gloss, special softness and ability to reflect light.
About Anchor stranded cotton threads in RIOLIS needlework kits
Anchor threads are included in a part of our general embroidery kits and in whole RIOLIS Premium collection.
RIOLIS designers use a rich Anchor color palette to convey all the details of the design. At the moment more than 400 colors and shades are already used in RIOLIS needlework kits.
In some RIOLIS needlework kits we use Anchor metallized threads from the Ophir and Reflecta series.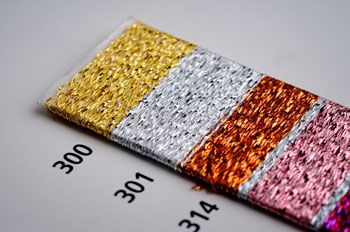 Please pay your attention!
Anchor stranded cotton threads used in production of RIOLIS kits are winded on organizers and fixed with a label with RIOLIS logo, because Coats (MEZ Crafts) supplies wholesale batch of threads. Threads arrive on bobbins and then we rewind them for our kits.
Anchor stranded cotton threads testing
At the request of RIOLIS, independent experts have tested physical and mechanical characteristics of Anchor stranded cotton threads. Threads have successfully passed the test and surpass standard indicators of the mechanical durability.
Also RIOLIS has tested Anchor stranded cotton threads together with other six popular threads brands. Embroiderers were given the numbered hanks of threads from 1 to 7, then, with every thread embroidered a small square on fabric and filled in the questionnaire. According to the survey Anchor stranded cotton threads do not form small knots in process of stitching, it almost does not twist, and this thread is easy to separate into single plies. So the high quality of the world famous brand once again was confirmed.
About Safil
The Italian company Safil is a worsted spinning company founded in 1954.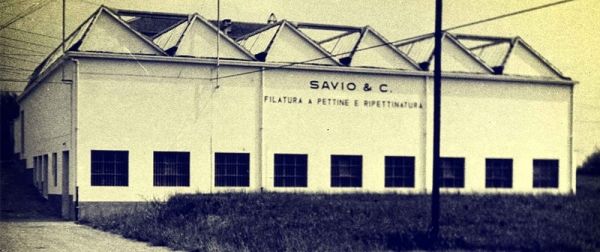 Safil adheres to TFashion, a traceability system by the Italian Chambers of Commerce as the external certification - of the production process and origin of the product - is a guarantee to the customer: the traceability code of their production processes is AGRP0113A.
In addition to ISO 9001 and Oeko-Tex certifications, Safil has obtained the "Textiles & Health" certification whose standards are the highest in terms of safety for consumers and recently even GOTS certification.
The company has also started the procedures to become bluesign® system partner in the nearest future.
About Safil yarns in RIOLIS needlework kits
In 2008 wool/acrylic threads Safil appeared in RIOLIS needlework kits for the first time. And since then partnership of two producers started to get stronger. Today in more than half of our kits you will find these yarns.
According to embroiderers Safil yarn has excellent consumer qualities. Thanks to its material composition, which also includes acrylic, yarn causes much less symptoms of allergies to wool. Yarns are nice to touch and obedient therefore stitching becomes a continuous pleasure. And the result is voluminous, soft, live embroidery.
Safil and RIOLIS have approved a special palette to which Italian supplier strictly adheres. It includes more than 160 colors and shades.
Fabric in RIOLIS needlework kits
Producer: Zweigart (factory in Germany)
Fabric types: Stern-Aida, Aida Star, Rustico-Aida, Lugana, Brittney Lugana
Fabric weave frequency: 10 ct (4 stitches/ cm or 10 stitches/ inch), 14 ct (5,4 stitches/ cm or 14 stitches/ inch), 15 ct (6 stitches/ cm or 15 stitches/ inch), T25 (10 stitches/ cm or 25 stitches/ inch), T28 (11,2 stitches/ cm or 28 stitches/ inch)
Most popular colors: white , black, cream, flaxen
Material composition: Stern-Aida – 100% cotton; Aida Star – 93% cotton, 7% – polyester, lurex; Rustico-Aida – 51% cotton, 34% viscose, 15% flaxen; Lugana, Brittney Lugana – 52% cotton, 48% – viscose
About Zweigart
Centuries-old traditions of quality, innovative technologies and always fresh creative ideas are the basis of needlework fans' trust around world.
The company was founded in 1877.
In 1907 it was Zweigart experts who invented Aida which is the most popular fabric for needlework and cross-stitching. When the embroiderers say "canvas", most often they mean this fabric. Special weaving creates squares that are easy to calculate and stitch.
Zweigart fabric is known for its quality. The manufacturer plants are located only in Germany and Switzerland and operate under strict control of company´s specialists. Also, since 2001, production is under supervision of the German state inspection for the technical settings TUV.
In the production only the best raw European (mostly Italian) materials are used.
Zweigart uses most advanced fabric processing methods and their standards are sought by many other manufacturers.
The result is a guaranteed quality fabric that is washable, resistant to fraying and with perfectly straight threads.
A well-known quality mark of Zweigart is the orange thread interwoven into the fabric edge.
Please pay your attention!
In some RIOLIS needlework kits you can find a piece of fabric WITHOUT an edge with orange thread. Fabric for the kits is cut off from a 1,5 meters wide canvas cloth, so it simply means that the piece has been cut out from a place where there were no edge.
In RIOLIS needlework kits it is taken into account that it is impossible to embroider on a dense edge of the canvas. The cut of fabric is calculated considering this circumstance. Therefore if a kit includes a piece of canvas with a dense edge, you can always be sure that you will be able to finish your embroidery.
About Zweigart fabric in RIOLIS needlework kits
In 2013 RIOLIS started to complete all its kits with German made Zweigart fabric.
Two companies that care about quality of their products and are in constant creative search easily found a common professional language.
Especially for RIOLIS our German partners produce a 15 ct fabric (15 stitches in one inch or 6 stitches in one centimeter) that is a little finer than a usual 14 ct Aida Zweigart.
Also, for RIOLIS' kits with wool/acrylic yarn Zweigart delivers fabric processed by a special technology thanks to which the woolen thread frays less in the course of work.
A variety of Zweigart fabrics inspires to create new embroideries and helps to achieve special artistic effects: opalescent Aida Star canvas – for festive winter landscapes, Rustico – for rural motives, Brittney Lugana – for delicate designs...