September 02, 2014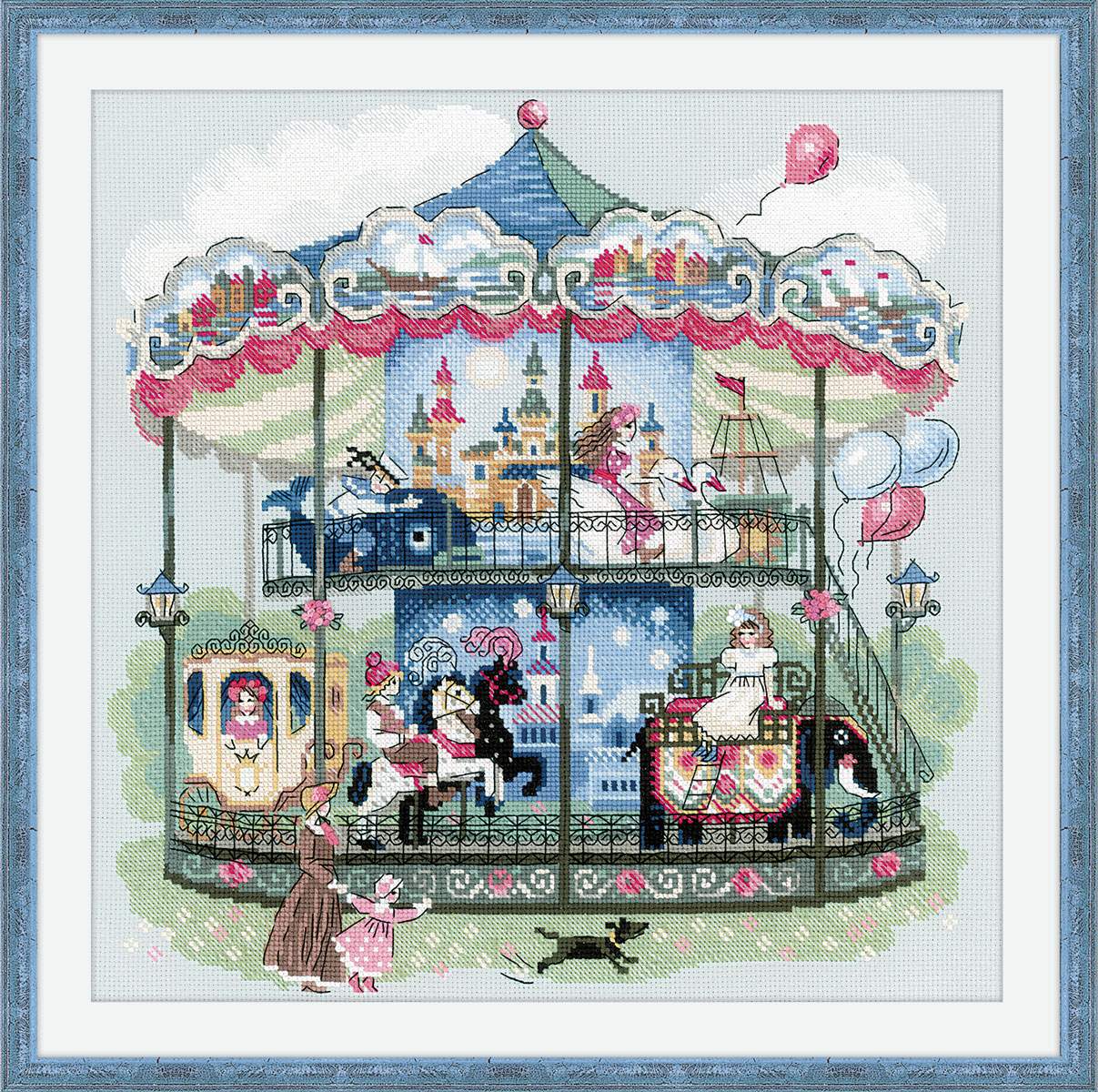 Needlework kit No. 1458 Carousel will bring you to memories and joys of childhood. The theme of the picture will win the hearts of needlework masters of all ages.
Here carousel carries past a boy riding a horse imagining he is a brave knight, noble defender of his lady. She is proudly watching him outside carriage window. Another little dreamer imagines himself as a fearless sailor who was rescued after the shipwreck by friendly dolphins. A little pretty girl imagines herself as an Indian princess who is being carried on a luxurious and maybe even magical oriental rug on a back of her loyal elephant.
This kit from RIOLIS is not just a beautiful picture. Its theme is interesting and exciting. Did you know that the idea of carousel can be traced back to distant Middle Ages? Then it was presented in periodically held feasts where attention of the audience was attracted by live pictures and staged battles. It was the most important event attended by all the society. Triumph united participants in live staged legends and old tales, in equestrian competitions which usually took place in a circle. Can you see our cross stitch kit Carousel and its characters, boys and girls, in these historical sketches?
Carousel is a celebration, a cycle of images, colours and stories – a real circle of family, peace and traditions!
Needlework kit No. 1458 Carousel is done with cross stitch, half cross stitch and stitch. Separate elements are done with French knots. These embroidery techniques can be applied on coloured 14 ct Aida Zweigart fabric with 23 colours of Safil wool/acrylic and Anchor stranded cotton threads. The work will be done with a help of coloured chart. We want to remind you that the needle is also included in the kit. The size of finished picture is 35 x 35 cm.