July 21, 2014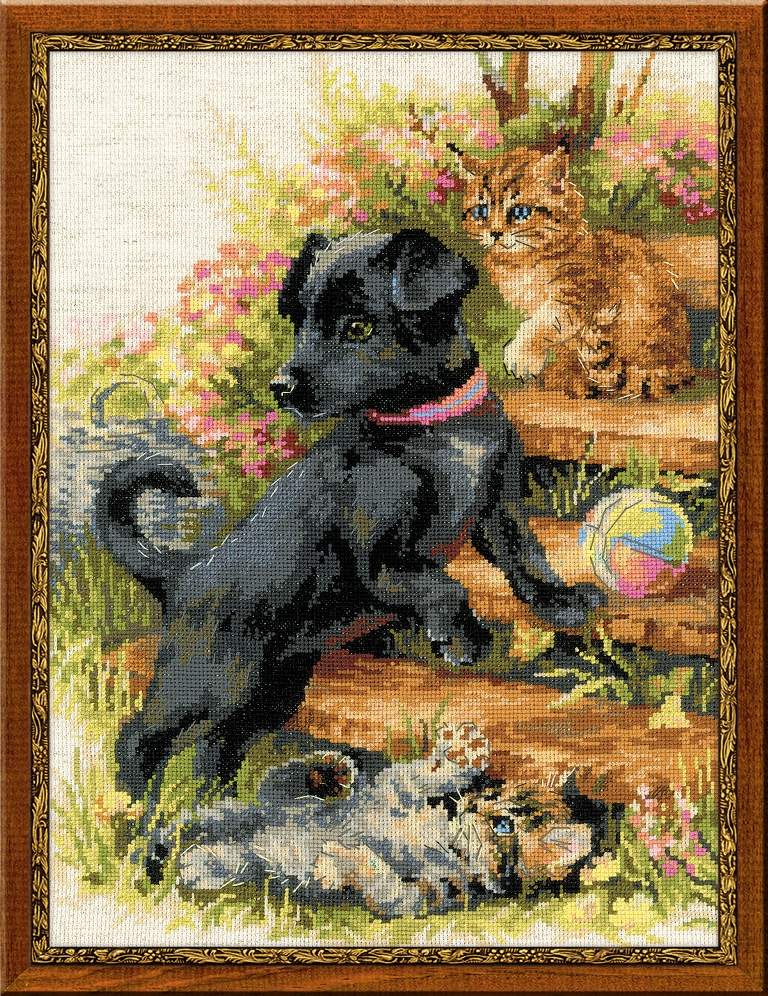 Summer joy: smells and sounds, adventures and games, friends – it is all there in the country. Every year everybody – young and old – are eager to get these pleasures.
Our furry four-legged pets are not alien to these expectations of sunny pranks. It seems like man's friends are ready to delight us with their cheerful mood and provocative games all day long. All interspecific contradictions disappear under the warm rays of kindness.
Our "vacationers" – heroes of RIOLIS needlework kit No. 1437 started a fun fuss on wooden porch. Then suddenly something starts rustling. Is someone hiding in the gooseberry bushes? Kittens and a puppy became alert and are ready to rush towards new amusements.
Country scene is a nice plot for serene hours of embroidering. You will work on 14 ct Aida canvas from the material that is best for summer, flaxen, and with the most natural wool/acrylic threads. All these natural and summery components are included in a needlework kit. Size of the finished picture is 30 x 40 cm.
Take a break from a bustle and urban everyday life with a cross stitch kit from RIOLIS – No. 1437 On the Holiday!