Febrary 19, 2021
Tulips are a symbol of spring, joy and sunny holidays, so for our 25 anniversary we decided to give you a gift of those kinds of things!
To complete such an exquisite embroidery, you will need:
- 14 ct white Aida Zweigart (55 x 55 cm);
- wool/acrylic RIOLIS threads (23 colors);
a needle, an embroidery hoop, scissors, embroidery magnets and all your favorite embroidery tools;
- patience and willingness to believe that spring is right across the corner!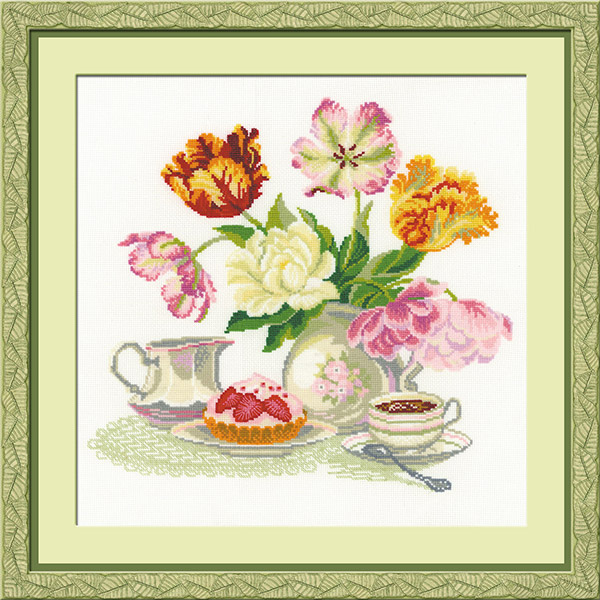 Free embroidery chart and instructions.
Size of the finished work: 45 x 45 cm.