December 09, 2020
The fabulous last month of a year has come!
It's time to summarize, draw conclusions, focus of the new wishes and set goals.
And may our soon-to-be-released cosmic-magical embroidery design No. 1921 The Great Bear help you with this. This magical bear whispered to us predictions for the upcoming 2021! Let's say one thing right away - good news awaits everyone.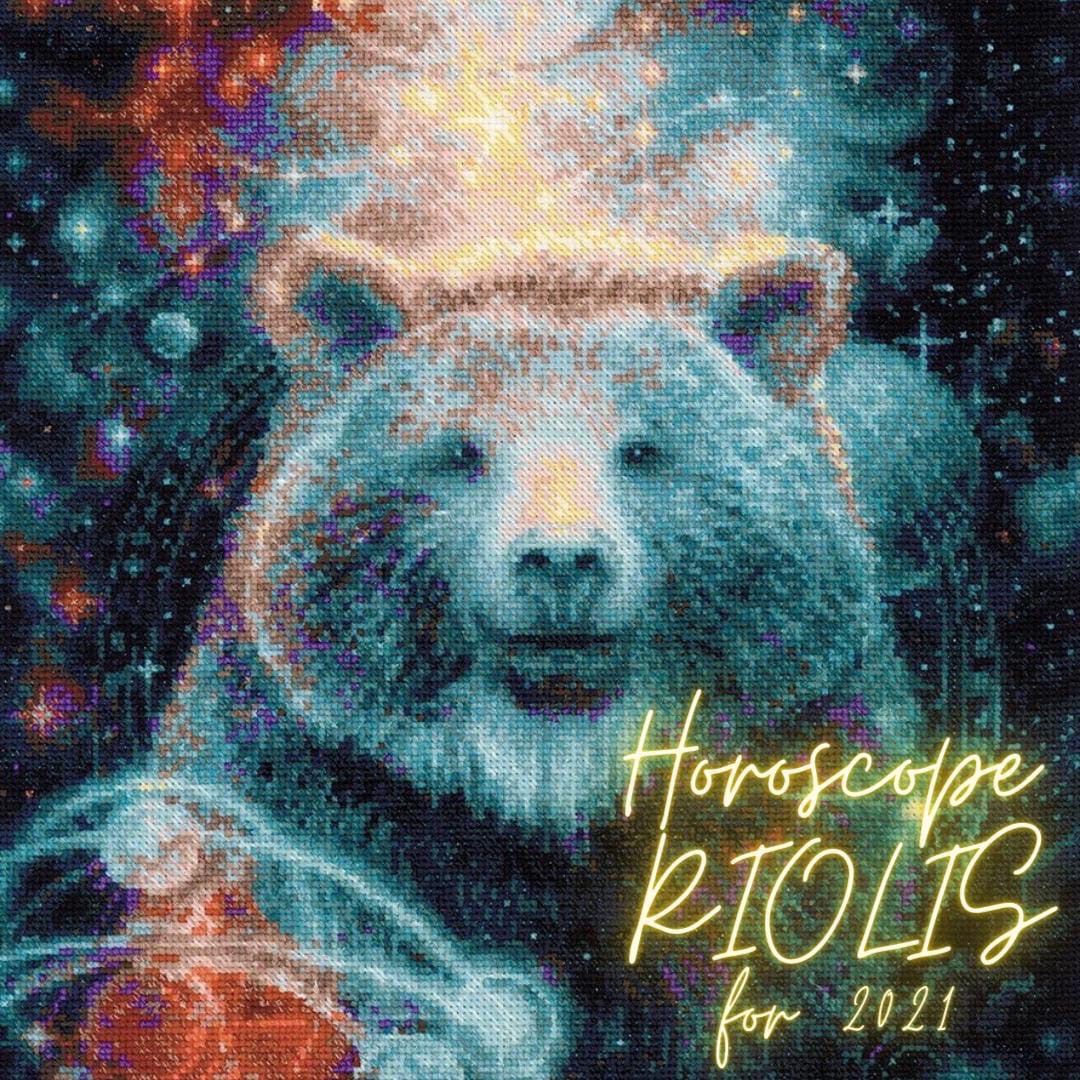 So friends, the signs of Fire element (Aries, Leo, Sagittarius) can expect the new incredible achievements, the come true of a cherished 5-year-long dream, and a whole horizon of discoveries. We advise these signs to stitch romantic or floral themes to feel full harmony. These can be: No. 1774 The First Evening in Their Own Home or No. 1920 Recipe for Happiness and No. 1917 My House; as well as the novelty of the next year No. 1933 The Confession Club.

For the signs of the element of the Earth (Taurus, Virgo, Capricorn), the stars have prepared a whole thousand reasons for joy! It is material wealth, good news from loved ones and new inspiring trips. And in order to attract all this to yourself as quickly as possible, try to cross-stitch larger-scale works. Such as: No. 1905 Tropical Birds, No. 1706 Lake Baikal, No. 1194 Landscape with Waterfall, No. 100/042 Flemish Summer or No. 1645 Swallow's Nest. Or, look for the great future design No. 1900 Distant Shores.

The signs of Air element (Gemini, Libra, Aquarius) will always have a green light on their way throughout next year. You are subject to both career growth and the long-awaited meeting with your other half. In the Year of Ox, you should renew your handicrafts stock and start embroidering a bright new item. For example, No. 1887 Mysterious Rose, No. 1884 Starry Night Over the Rhone after Van Gogh's Painting and showing up soon No. 1913 Bouquet with Lagurus and Cotton with No. 1921 The Great Bear.

The Water element signs (Cancer, Scorpio, Pisces) will handle any task! Yes, you'll have to work hard, but every work process will bring you pleasure and benefit in 2021. Also, any high-quality wellness activities will make you to feel stronger and look younger. Next year for Cancers, Scorpios and Pisces we offer to do diamond mosaics. The shimmering projects will help you to tune in the right mood right way. Pay attention to: No. AM0043 Wise Raven and newcomers which we wait for patiently - No. AM0047 Other Worlds and No. AM0046 Motmot.