October 26, 2020
Thinking about themed embroidery on the eve of winter? RIOLIS inspires!
Needlewomen will understand! Our favorite hobby does not tolerate rush, but loves regularity and hours of free time.

Well, how not to find those free time hours when handicraft in return gives calmness and at the same time bright emotions.

Immerse yourself in the atmosphere of a magical holiday and new creative successes together with Christmas themed embroidery from our new collection.

Cross-stitch kit No. 1898 New Year's Calf
At first glance, it may seem that this charming calf is a little sad, but it is not! He's just very focused. After all, the little one wanted to look so special at the celebration of his year that he got dressed up in a garland so he could sparkle not less than a Christmas tree.
Just look at those deep eyes, funny ears and miniature hooves - how can you hurt him and not make the main decoration of your New Year's interior?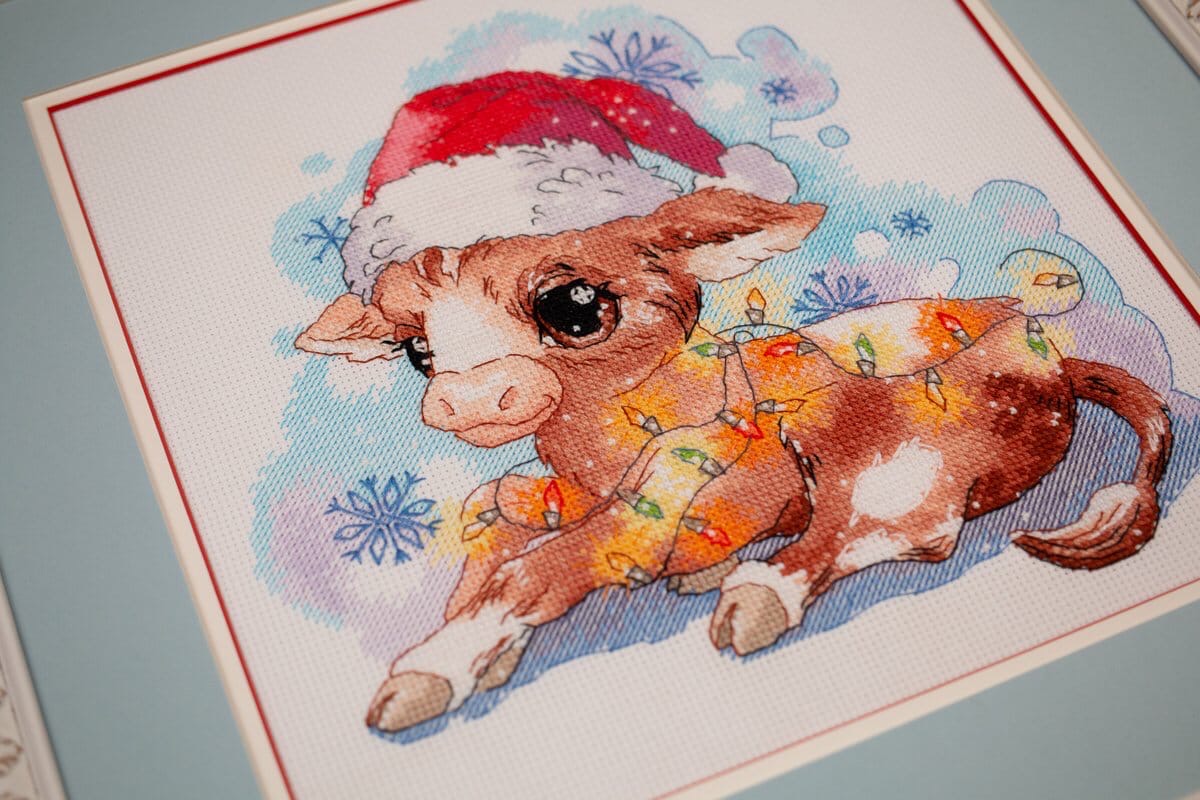 Cross-stitch kit No. 1906 To the Holidays
This beautiful fairytale plot is brought to life from watercolor illustrations. We masterfully conveyed the smooth transitions of colors and the gentle mistiness of watercolors.
It seems that we are about to return to childhood again! And a good old Santa Claus will give each of us a long waited gift from a bright van.


Cross-stitch kit No. 1901 Bear, Cones and Deer
As it is said "Prepare your sleigh in summer ...". The new cute design will come in handy for this case when preparing for Christmas. A delicate palette of colors, charming heroes of the plot, a lush branch of a spruce, which looks like is about to spread a bright scent of a snowy forest… As always - everything is ready for a convenient and exciting immersion in the world of handicraft art. This design is suitable for beginners.
We repeated and will repeat - RIOLIS embroidery creates wonders! With it you can move from summer vibes to winter mood and vice versa. So, let's have a cup of hot tea and start singing "Happy New Year"?!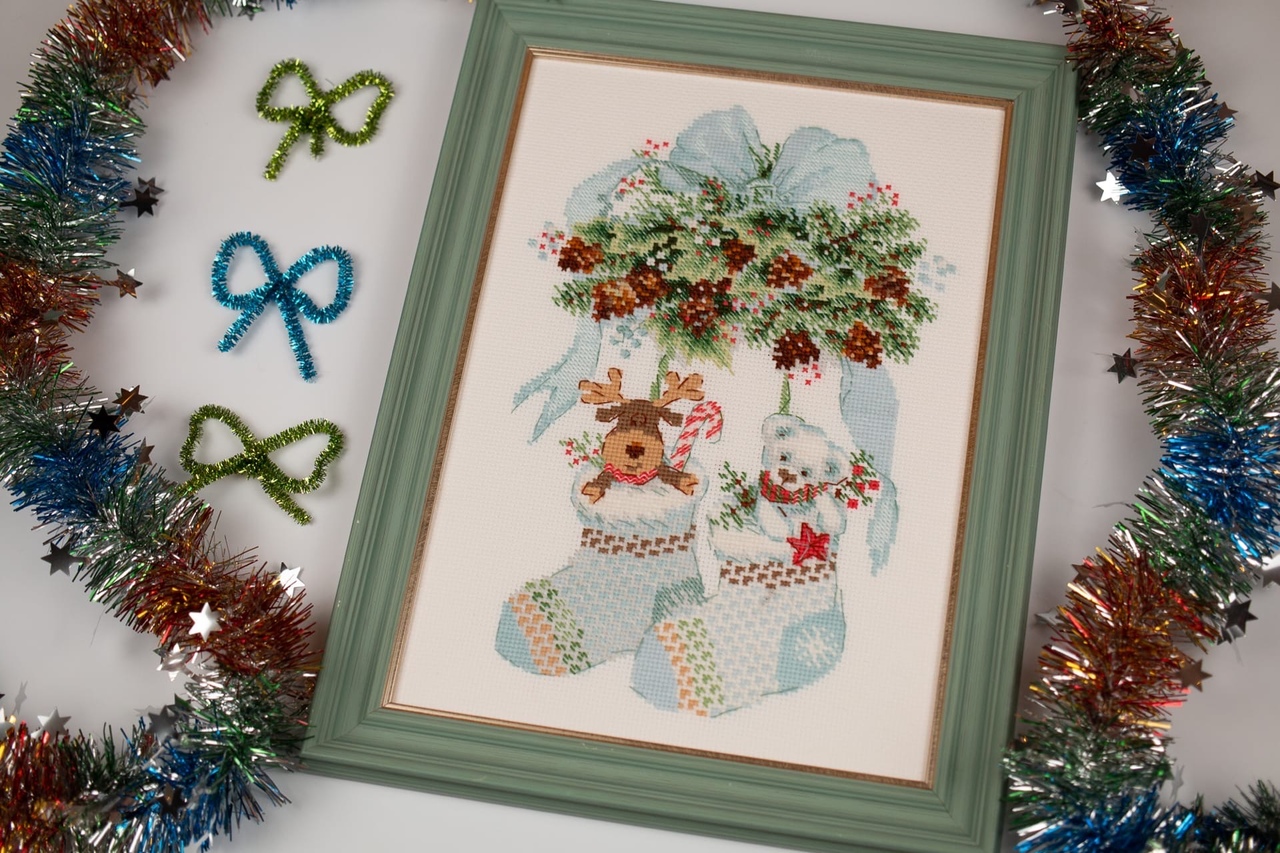 Cross-stitch kit No. 1903 Christmas Shelf
There is 5 minutes to the New Year shown on this design. And we have 5 minutes to start this new festive plot so we will be in time for the solemn moment! The "Christmas Shelf" is filled with a variety of stylized details that, first of all, will be interesting to cross-stitch and to look at afterwards.