August 07, 2019
Unique cross-stitching, which framing is already included in the kit!
Normally you count an extra cost for the framing or do not count in advance and then you are surprised by the framing cost.
We would like to rejoice to you! RIOLIS has a number of patterns which includes simple but cute frame.
No more hiding your finished projects in the the drawer of writing desk or spending extra time and cost for the framing!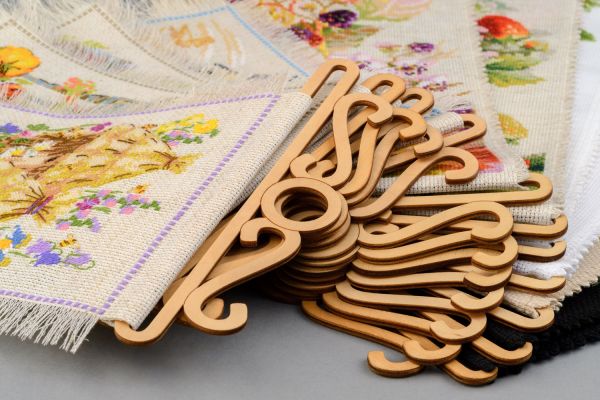 Designs we present today will have the following creative actions: cross stitching, working on the edges with a hemstitch or dissolving the edges, hanging on stylish wooden hangers and admiring the original creative result.
Floral motives
Floral motives on the black canvas
Fragrant and juicy berries on a flaxen canvas
Wonderful 4 seasons of the Cottage series:
No. 1656 Cottage Garden. Spring
No. 1657 Cottage Garden. Autumn
No. 1751 Cottage Garden. Winter
No. 1847 Cottage Garden. Summer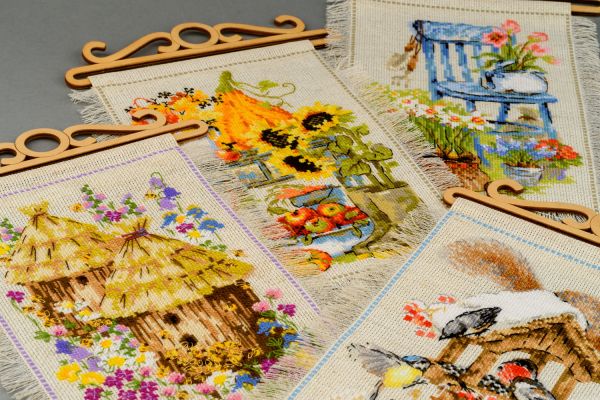 The incredibly bright new story of animals:
No. 1834 Eastern Beauty and No. 1770 King of the Heap
You will achieve an extreme bonus of the made project and your efforts, right?