July 09, 2019
Solve the secret of beautiful Angelique with RIOLIS!
Cross stitch kit No. 1817 Angelique
Beauty, peace and hope - the associations that first come to mind with just one look at the handmade design with a girl on the beach. And her name is lovely Angelique.

The pattern seems to have a mystery and the answer to it is stored in each cross of the noble cross stitching. Easy and calming process of working with this delicate pattern will set you up for positive emotions, inspire for bold ideas and give a lot of pleasure from cross stitching process and from final result, which will delight the creator for years.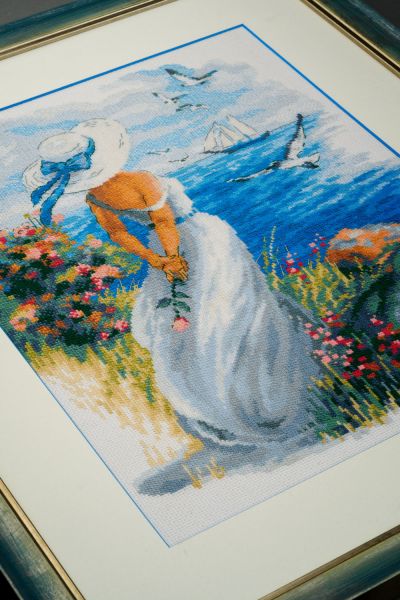 Cross stitch kit is made with Anchor stranded cotton threads on a white 14 count Aida Zweigart canvas. Size of work - 30x40 cm.