August 19, 2016
Your favourite hobby can always help you prepare for this forthcoming autumn and stock up with your beloved summer vegetables and fruits! You can use these free cross-stitch charts with wonderful stitched tomatoes, red peppers and cucumbers for creating napkins and our easy manual will help teach you decorate jars with them.
To complete this design you will need:
- 14 ct flaxen Zweigart Aida fabric;
- Anchor stranded cotton or wool/acrylic threads.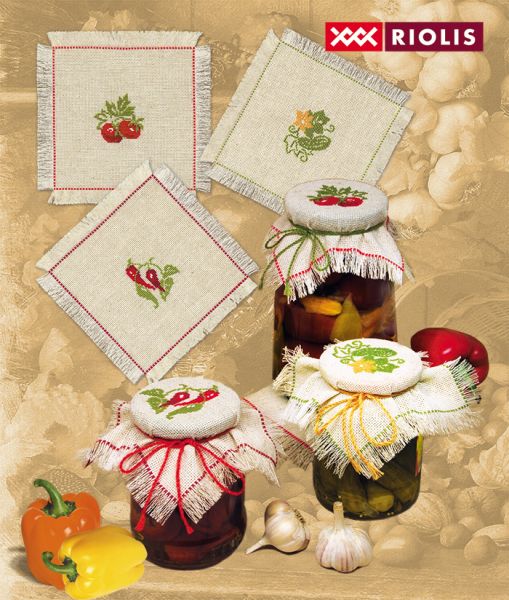 Free cross stitch chart, key and instructions.
Size of a finished work: 20 x 20 cm.