July 22, 2015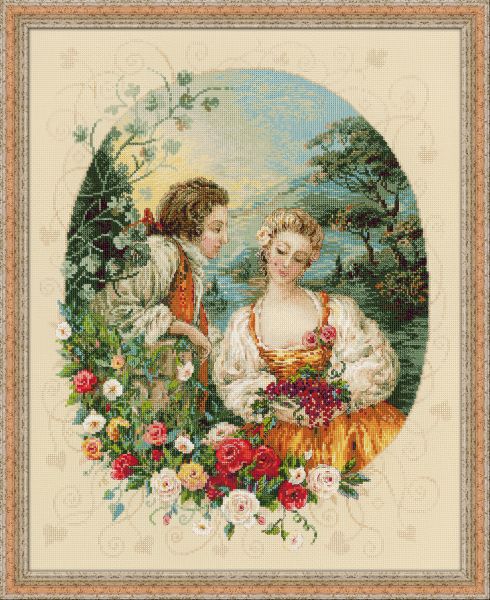 RIOLIS cross stitch kit No. 100/047 Pastoral praises an idyllic rural life.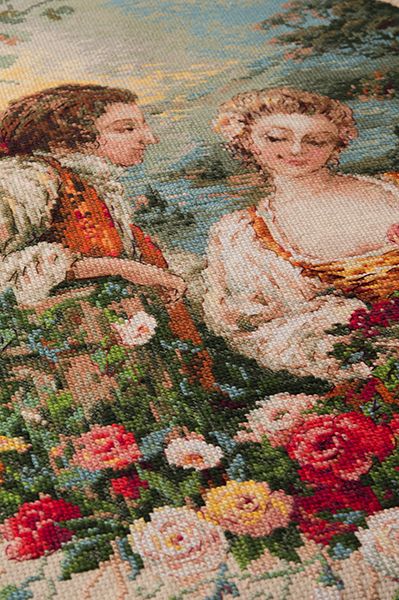 Pastoral as a genre manifested itself in European culture in various forms - in paintings, sculpture, literature and even music. Its roots take place in works of many classical authors. For many centuries since masters of words, colors and forms reverted to those fine examples of creative work. There is something magnetic in those joyous but simple motives! RIOLIS designers also turn to the rich tradition of European paintings - and now you can try yourself as a creator of a lovely piece of rural poetry.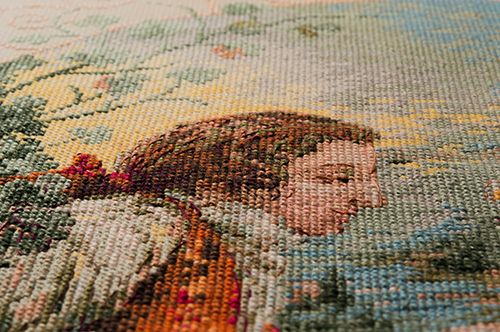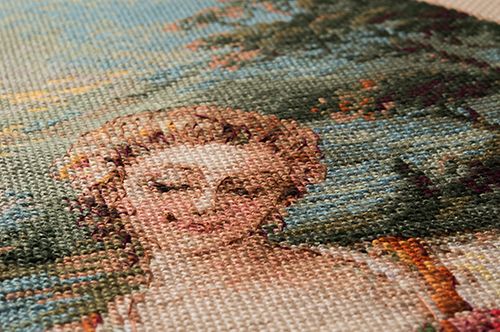 A couple in love represents charms of a free life in a village. A courteous admirer leans his elbow on a stone fence in a blooming garden and quitely talks to a beautoful girl who just finished gathering grapes. Innocent coquetry of a young heroine shines through her appearance: a speckle on her cheek, flowers in her hair and garment...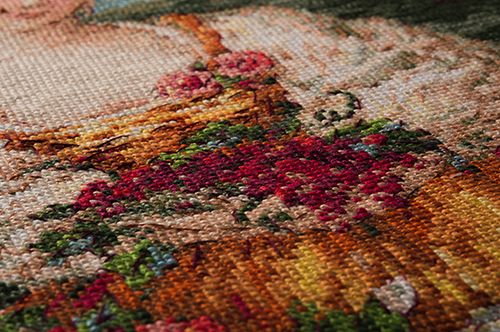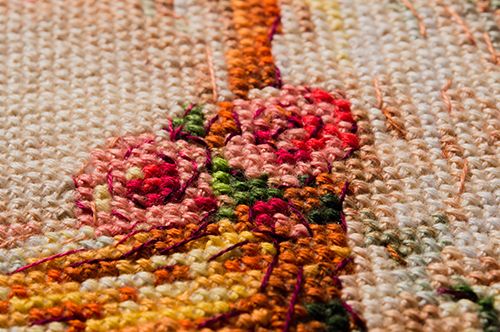 The scene looks especially bright and vivid with a picturesque view in the background.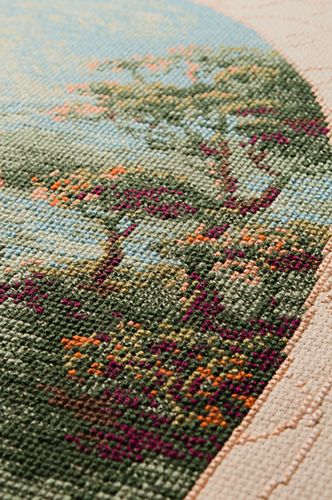 This cross stitch masterpiece from the RIOLIS Premium collection will please the true connoisseurs of handicraft! To transmit all the shades and textures they will need to use several needlework techniques: a counted cross-stitch, a 3/4 cross-stitch, a half-cross-stitch, a 1-strand stitch and a French knot. This work also includes blended colors of threads. Size of the finished work is 40 x 50 cm, it is stitched on a colored 14 ct Aida Zweigart fabric with 31 vibrant colors of Anchor stranded cotton threads.