May 06, 2015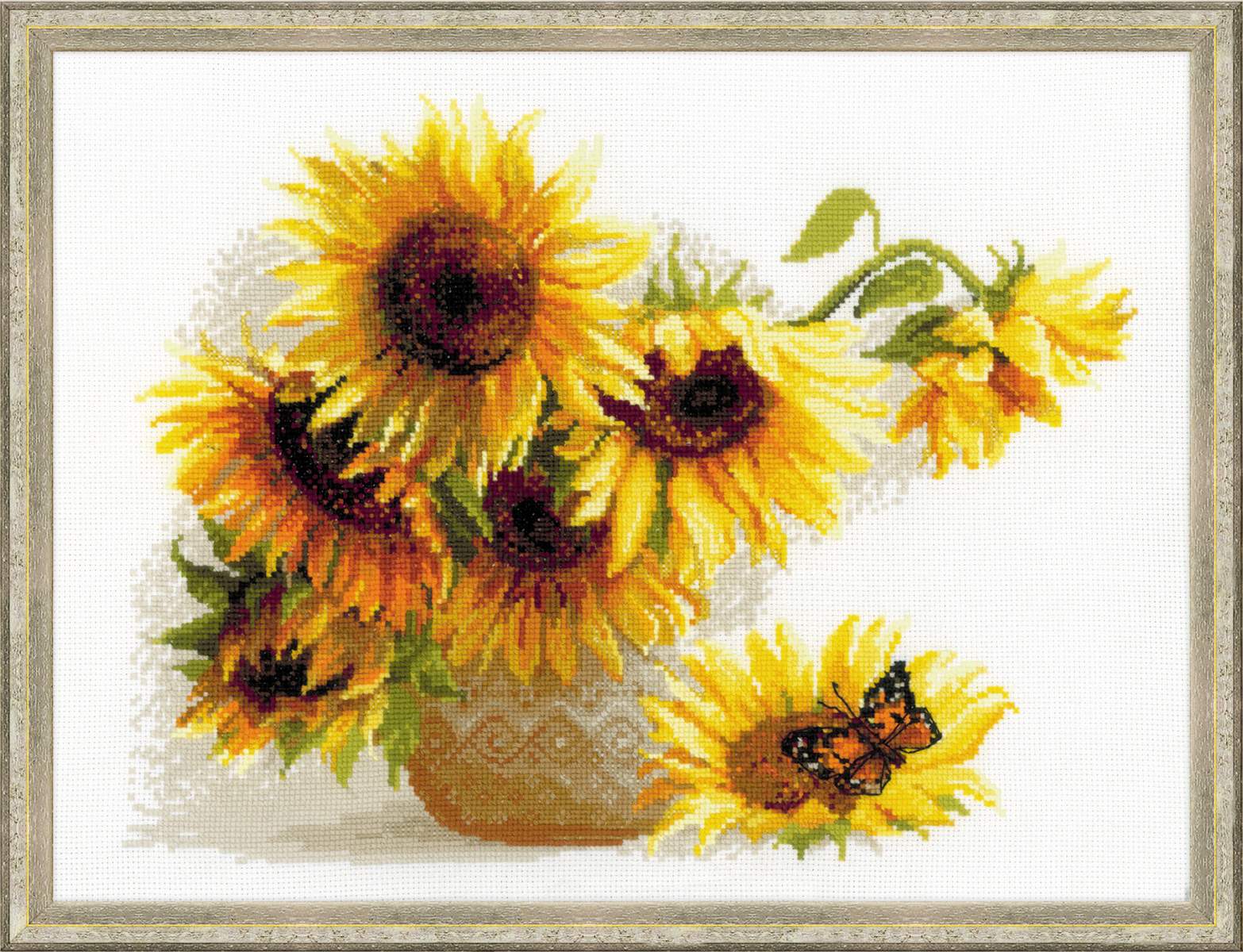 Cross stitch kit No. 1488 Hot Summer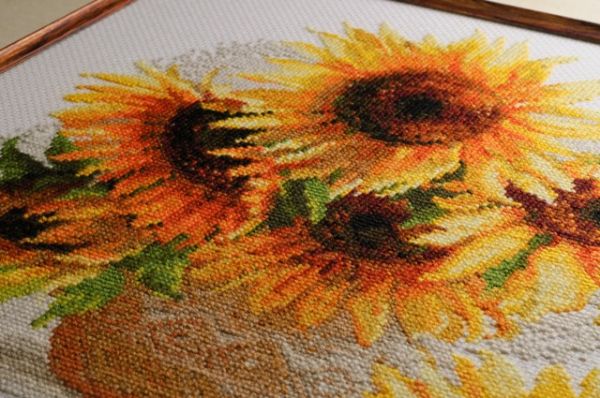 The sun is the first association which comes to your mind when thinking about sunflowers. It is in its name literally, also in its form and colour. It is well known that in many languages this plant is called quite the same. The desire to turn to the sun warmth, light and goodness is probably understandable for everyone. After all the center of our universe in physical and spiritual sense is the Sun.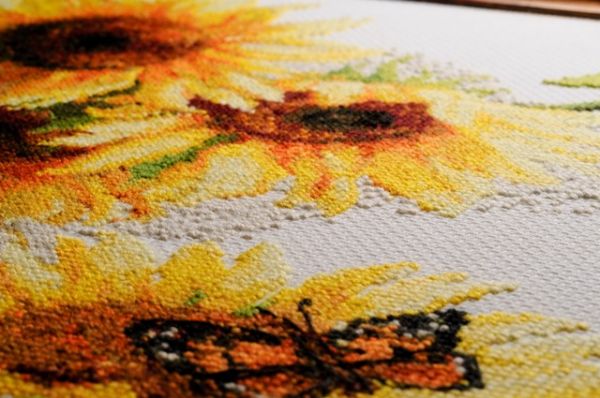 Cross stitching sunflowers will turn you to the bright and creative side of life. Find your pleasure in the details! Look closer – a little butterfly has set down on the magnificent golden bunch. Make its contours with 1-strand stitches (as shown on the coloured scheme of the embroidery) – animate it!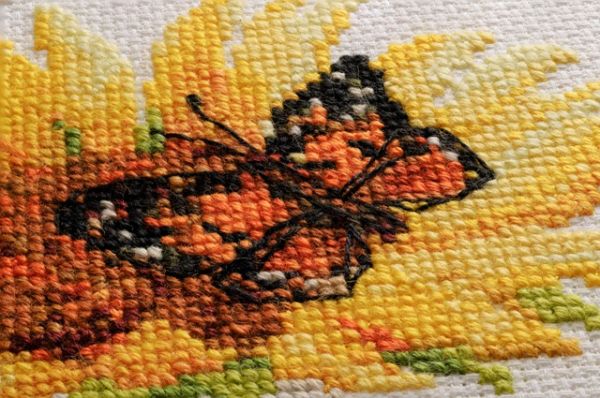 The needlework kit No. 1488 Hot Summer contains soft and manageable wool/acrylic yarn Safil (26 colours), 14 ct Aida Zweigart white canvas, color chart, instructions and a needle. Finished size is quite large – 40x30 cm. But the background isn't all over stitched up.