April 13, 2015
Another floral design by RIOLIS is a cross stitch kit No. 1484 Allium.
This cross stitched picture is especially interesting to those who want to expand their collection of floral compositions on flaxen fabric. Needlework fans are already familiar to the long-lasting series of these designs and do love these cross stitched bouquets made on flaxen fabric with wool/acrylic yarn Safil.
A picture with a bouquet is believed among needlewomen to be of good omen and preserve spouses' love and understanding. It is common to think that this saying works especially well with native flowers that are carefully planted in many gardens across the country. They remind about the coziness of villages where you even breathe more freely.
Surprisingly, such prosaic – at first sight – flowers as allium look especially original and interesting as a framed cross stitched picture. They are not often chosen as a subject of an artwork, but they definitely worth it! This is a truly exquisite beauty of simplicity, beauty of ordinary things.
Take a look at something ordinary through artist's eyes and probably you will discover something as bright as a firework of flowers on a cross stitched picture Allium.
The picture is done with cross stitch, half cross stitch and stitch using different amount of threads.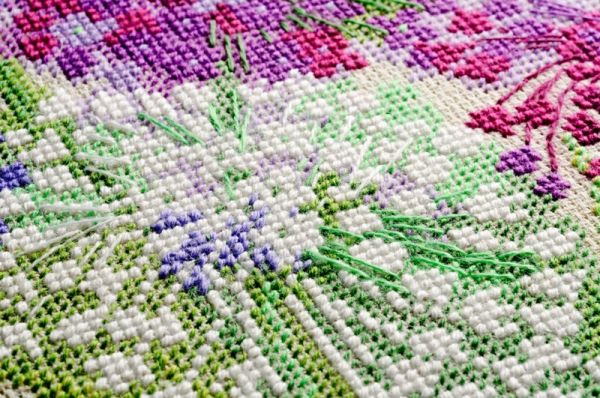 Size of the finished work is medium - 24 x 30 cm. The background is not stitched, it is created on 14 ct flaxen Aida Zweigart fabric.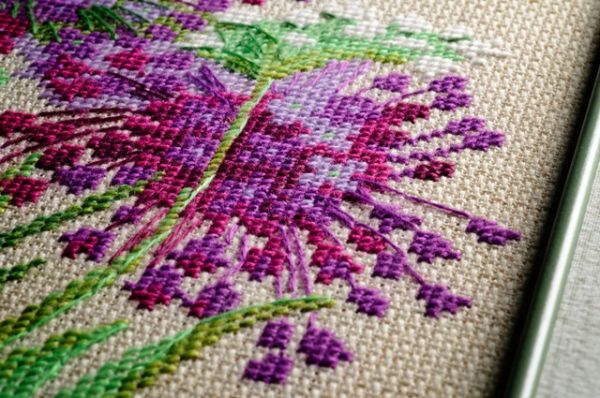 The kit includes soft and cozy wool/acrylic threads Safil (12 colors). Cross stitching with wool/acrylic threads creates especially voluminous and bright pictures.
As always RIOLIS cross stitch kit includes a needle, full colour chart and instructions.