December 30, 2014
RIOLIS line of watercolour flowers has been replenished with cross stitch kit No. 1485 Watercolour Gerberas.
Other designs in the series:
Many fans were waiting for a this design and gladly welcomed the fresh and sunny bouquet. Gerbera in the language of flowers means secret, smile, light flirtation and optimistic mood. The kit of orange-pink-yellow bouquet is like a deep breath of fresh air. The work is done with 22 colors of Anchor stranded cotton threads.
The composition is filled with air. 14 ct Aida Zweigart fabric is not fully stitched. The size of finished picture is 30 x 30 cm. This size of work is appropriate for more experienced embroiderers.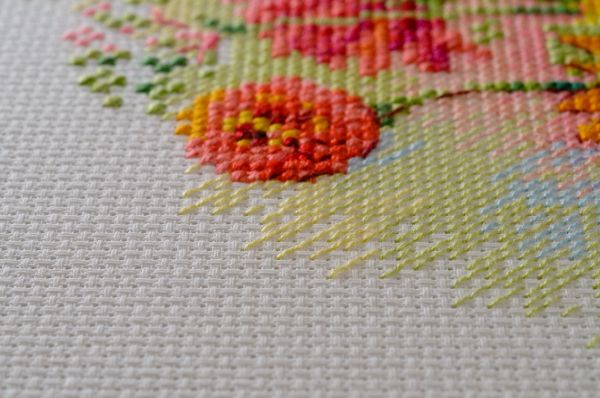 Watercolor background of embroidery will add lightness to your mood. By the way, kit is also done very simple and fast because of mostly used half-cross stitches.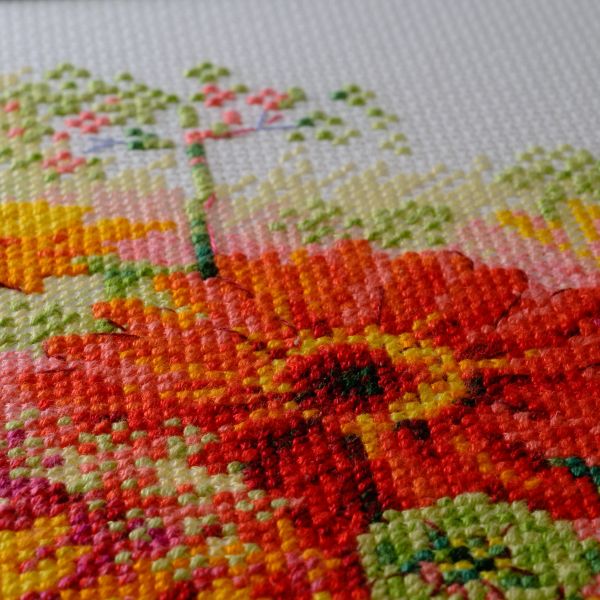 Cross stitch is done with a different number of threads. Due to this, the picture looks livelier and has more volume.