May 06, 2014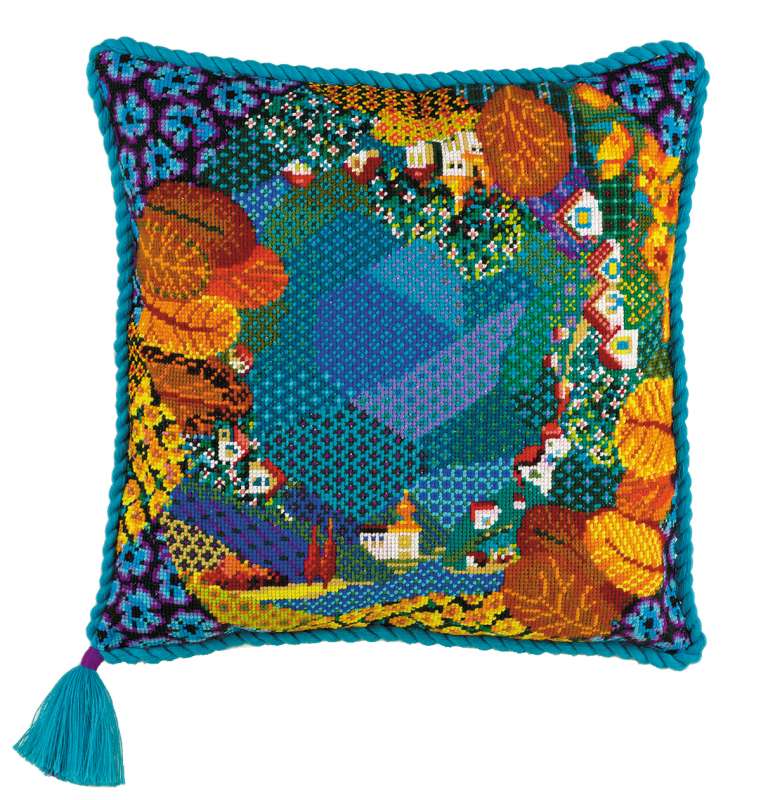 Many of our loyal friends – needlewomen and craftsmen – have already taken a chance to get to know the dreamland of RIOLIS: they visited its valleys with lush gardens, cozy villages and enjoyed breath-taking views in a numerous various kits.
RIOLIS has series of kits imitating patchwork technique. This technique means that the work is done of the patches of fabric that constitute a mosaic, not always the abstract one.
Now you will be able to relax and send your imagination to the flight in the colorful fairyland, curled up on decorative cushion made with your own hands.
Patchwork-style elements are becoming more and more popular in various interiors. They are cozy and look impressive both individually, by becoming bright accents of interior space, and in combination, by supporting several elements of one style.
Our gorgeous cross design kit No. 1426 Dreamland Cushion is done on white 10 ct Zweigart Aida canvas with wool/acrylic threads in 28 colors, size is 40 x 40 cm. Kit includes all necessary materials for the front of the cushion. You can make back of the cushion according to your taste. One of the ways to decorate the cushion is by a cord made from our wool/acrylic threads that are sold separately (the needed number of thread you can find out from your local dealer of RIOLIS products).