March 04, 2014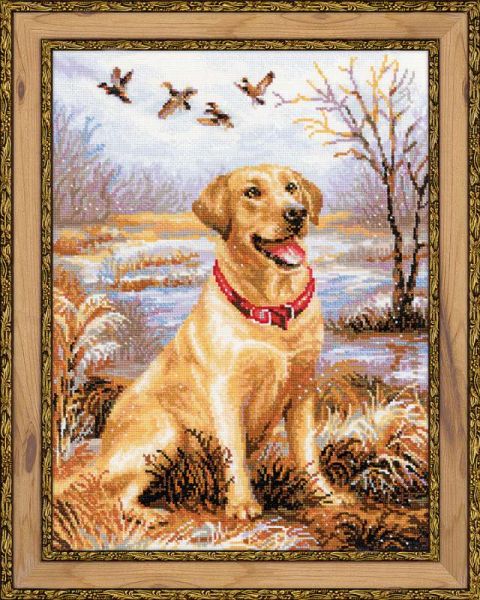 Did you know that the intelligent, playful and social labrador dog is not only a sweet pet, but also is a great hunting dog?
In fact labrador is the right hand for the thoughtful and hasteless hunters who enjoy relaxing in the nature.
We offer you to cross stitch the beautiful RIOLIS kit No. 1399 Labrador on white14 ct Aida Zweigart fabric with 25 colors of wool/acrylic threads.