October 13, 2014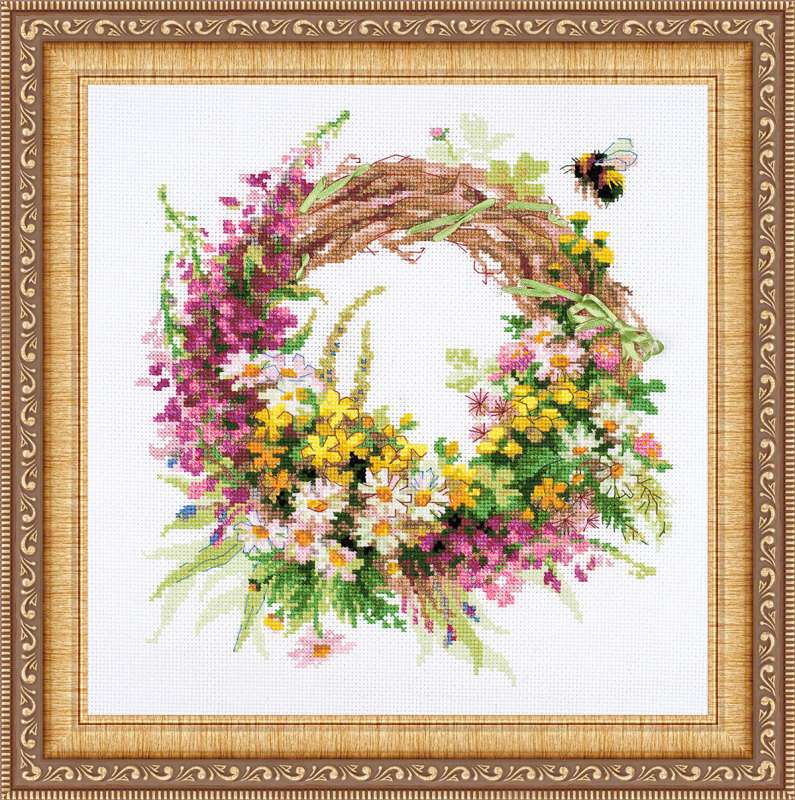 Summer in the country theme is crowned by a RIOLIS cross stitch kit No. 1456 Wreath with Fireweed.
This design collected all flavours and all charm of summer fields. Richness and diversity of the sweet flowers is so tempting that it even attracted a small fluffy bee.
The combination of various techniques makes the embroidery unusually lively. You may even start to wonder whether a live bee would be tempted by these field goods like, according to ancient legend, grapes in the painting of ancient painter attracted the birds. To cope with the technique of side transfer in such realistic artistic manner will help detailed colourful chart and comprehensive instructions.
Cross stitch kit No. 1456 Wreath with Fireweed will bring a lot of joy of needlework not only for experienced embroiderers. The size of finished picture, stitched on white 14 ct Aida Zweigart fabric, is 30 x 30 cm. Embroidery is done by cross stitch and stitch with different amount of threads. We would like to pay your attention that in the wreath is woven a girlish ribbon which will appear on embroidered picture by making stitches with a ribbon. Ribbon and a needle are included in the kit, just like 28 colours of Anchor stranded cotton threads and fabric.