August 27, 2014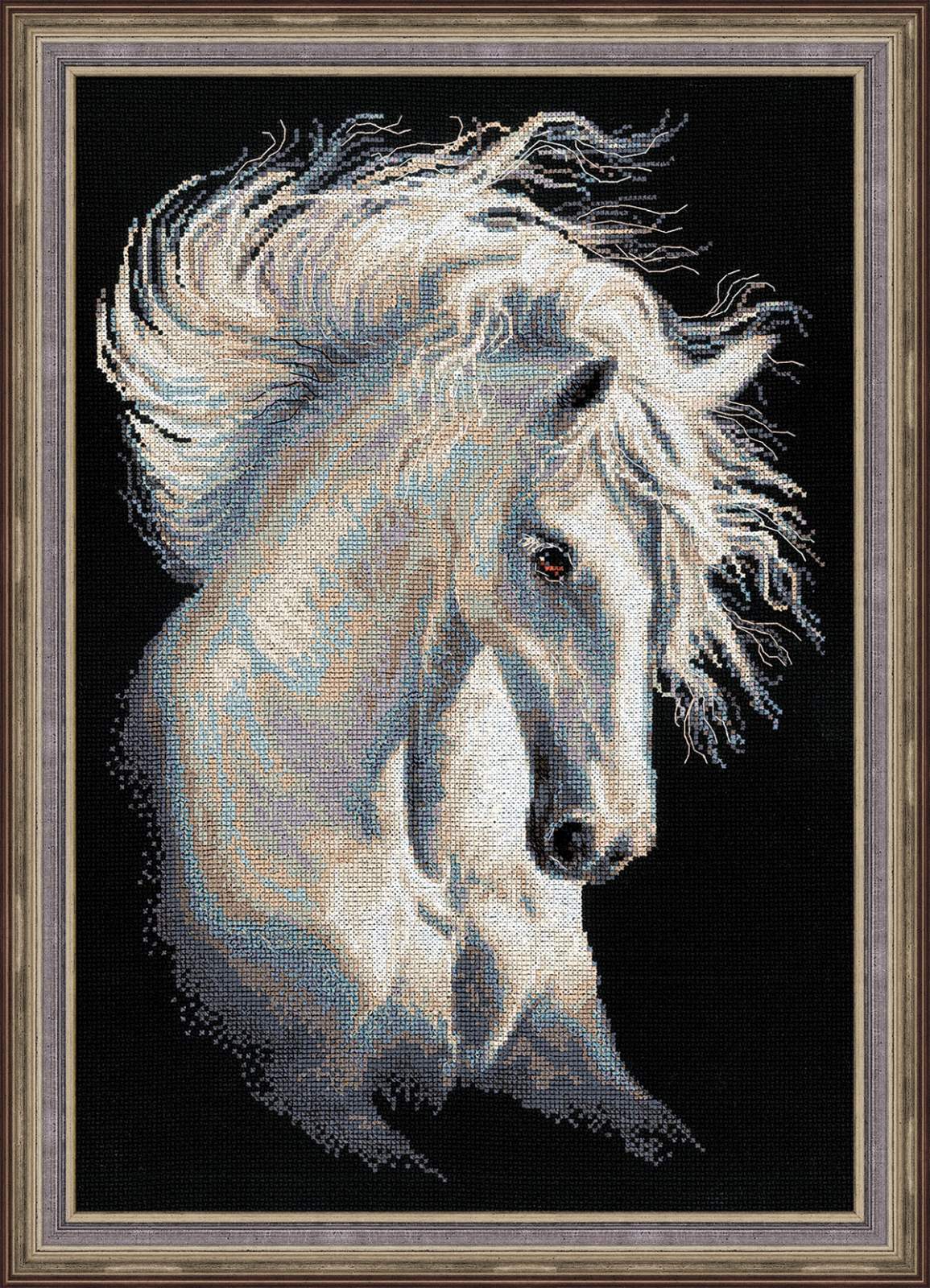 Let's take a closer look at cross stitch kit No.1451 Andalusian Character. Why this Spanish breed of horses was chosen as a model for this RIOLIS kit?
Andalusian character means Southern temper, enthusiasm, fire and also generosity, traditions and charm of a legend. This breed is well known for its beauty and elegance of gait which looks spectacular on ceremonial parades and sport performances.
This needlework kit received positive feedback from our loyal customers who has noted successfully developed chart. Our designers made the famous Spanish lush breed look as live. Thank you for all your kind words!
Embroidery is done with 2 and 3 strand cross stitches and 1 strand stitch. 23 colours of Anchor cotton stranded threads are belonging to almost one monochrome but very intense spectrum (from pure white to coal black). They create voluminous and embossed figure. It is particularly clear on the black background of canvas 14 ct Aida Zweigart. Result of the work will be 30 x 45 cm picture. This needlework kit, as all other RIOLIS kits, includes a needle.
RIOLIS hopes that this horse will bring a lot of joy, festive mood and energy to your home!