June 19, 2014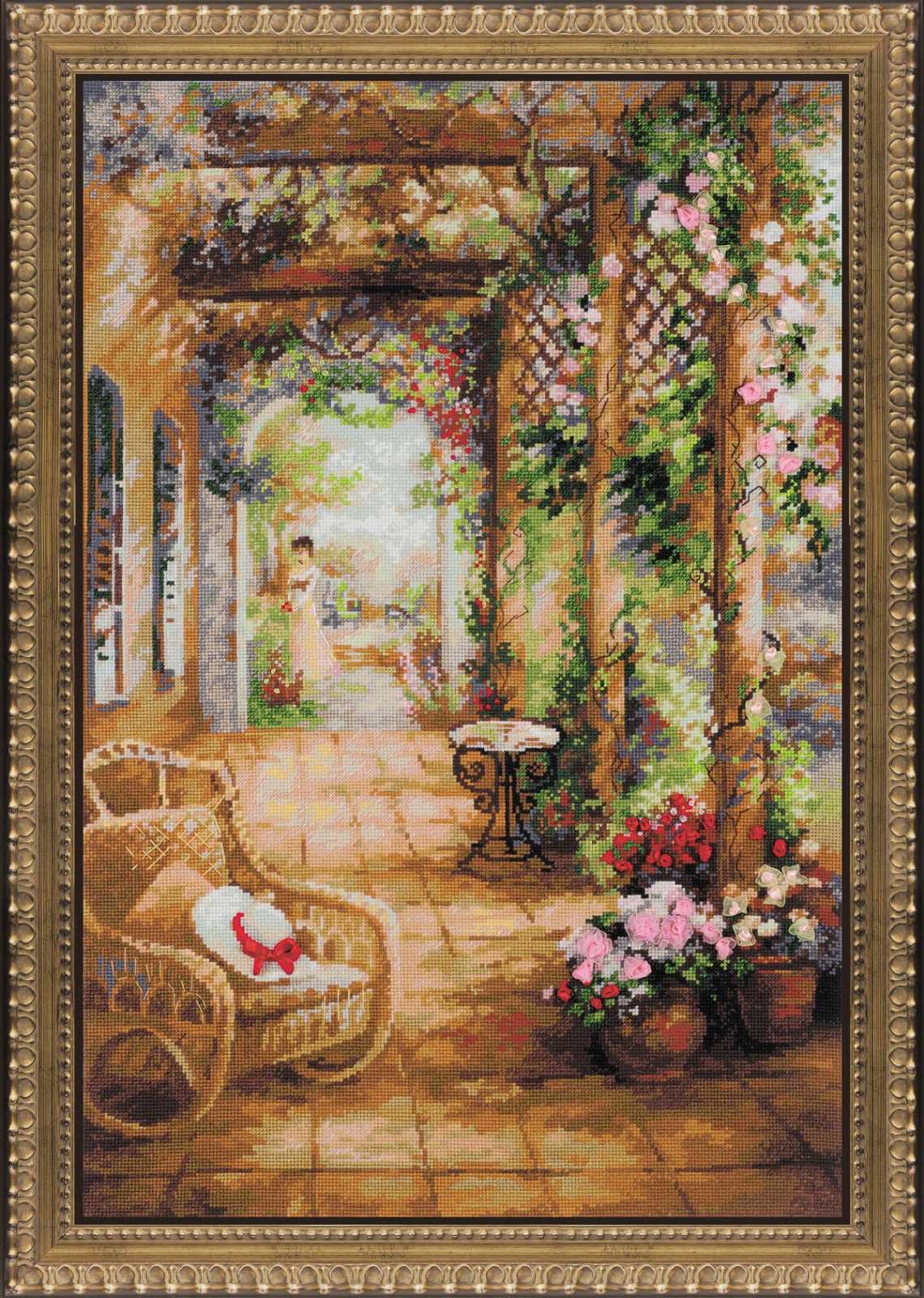 There are many ways to tell a story. Most often we do that by using our best skills.

Try to tell a story A secret Romance with RIOLIS using your great skills of needlework.

A cross stitch kit No. 100/043 A Secret Romance is a real secret, unfinished story. It seems like a beautiful late spring, waiting for a hot Italian summer. Or, maybe, fragrant roses are blooming in the terrace in the early morning, taking advantage of the time to cool off before the scorching Spanish summer siesta?

In the foreground we see the raising imagination details. They somehow uncover details of the secret romans to the audience – who are the inhabitants of the house, how many of them are there? That hat – is it girl's, or maybe her mother's, or sister's?

Then our attention switches to the real centre of the image – its main character, a girl in a pale pink dress. Figure with slightly crouched head reminds us of the dew of youth and romantic sadness at the same time. Why did she leave the terrace, where, probably, recently had sat in a comfortable chair and enjoyed variegated flowering? Perhaps she is sad because someone who she was waiting for did not come?

Meet beautiful stranger and find out the secret of her romance!

Kits under the brand RIOLIS Premium include the highest quality materials, a combination of different embroidery techniques and beautiful gift box with holographic sticker which works as a protection from opening. The work is done with Anchor stranded cotton threads (30 colours) on 14 ct white Zweigart Aida fabric. Coloured chart, 4 different colours of ribbons and 2 needles are also included. The size of embroidered picture is 40 x 60 cm.