May 30, 2014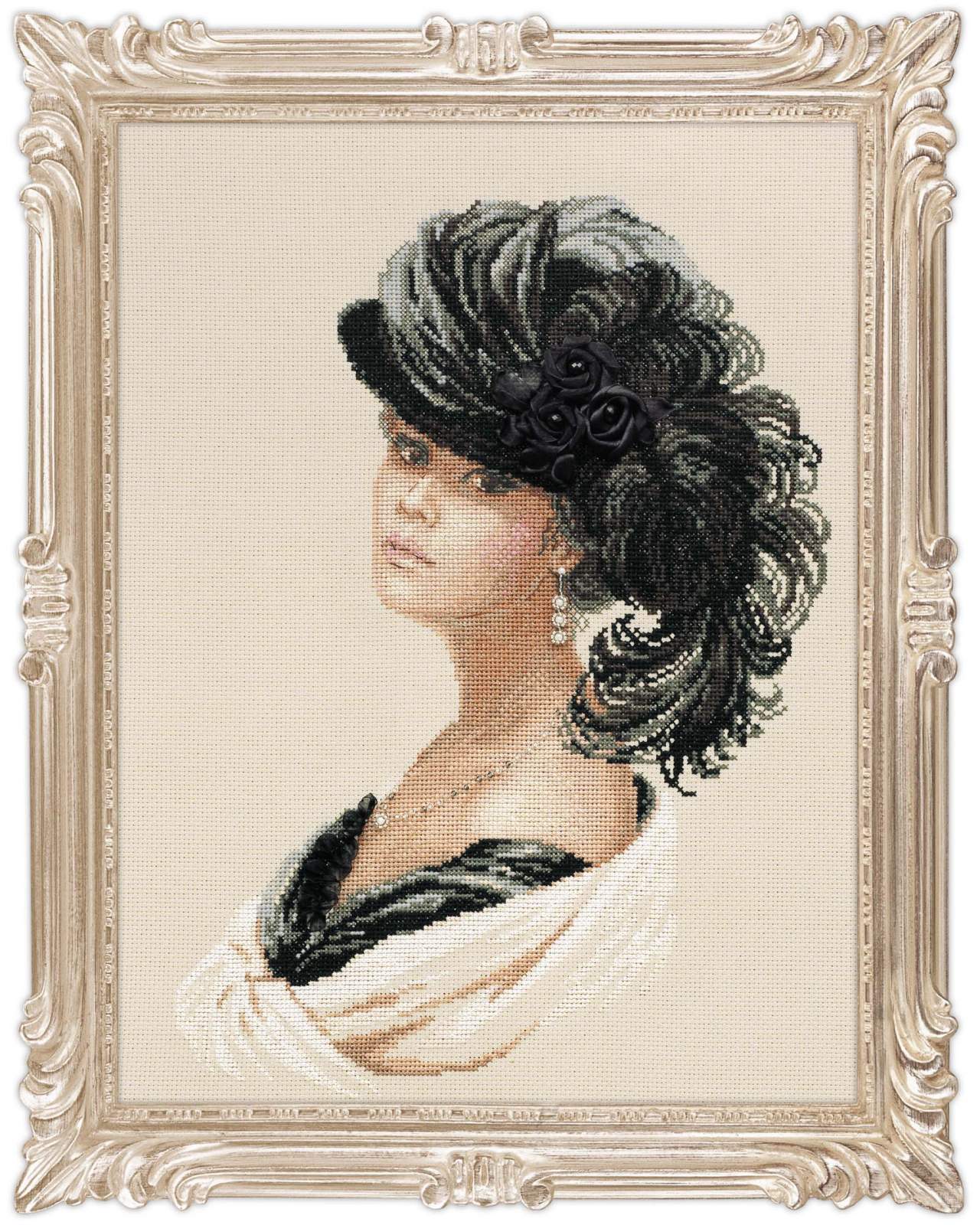 RIOLIS is proud of its series of female images. Many needlework masters remember and love No. 100/028 Lilac Eveling, No. 100/045 Forget Me Not, No. 100/054 Ballet Dancer, No. 100/056 Adagio, No. 1791 Afternoon Tea Club, No. 1792 Book Club and many others… Beauty and femininity has a lot of faces.
One of the first works of RIOLIS designers, dedicated to female image, is cross stitch design No. 100/027 Velvet Evening. We can say that this kit opened a whole bright series of cross stitch kits that inspired a lot of embroidery fans to create. This kit has become a real genre classics and a RIOLIS' visit card.
"...Extraordinary beautiful woman... in black silk dress, very simple and elegant; hair, apparently, dark brown and just cleaned; ... dark deep eyes and thoughtful brow; facial expression was passionate and looked even arrogant"- it is a description of Nastasia Filipova from a novel Idiot by F. M. Dostoyevsky. Sounds familiar, right? It is one of many associations that come to mind. It seems that this lady is undeniable and real heroine of literal, artistic or just a simple novel, written by the life itself. Her image is attractive, it excites and intrigues.
This versatile and deep image is embodied by using several kinds of embroidery – cross stitch, stitching with ribbons and beads. This makes a work a little more complicated, but also more interesting – both technically and artistically. The image looks more alive and voluminous including details completed with ribbons and beads. Lady's jewellery – roses on the hat, beads and ribbons on the dress – look as they are real.
Size of the finished work is 30 x 40 cm. The work is done with Anchor stranded cotton threads in 18 colors on 14 ct beige Aida Zweigart canvas. The kit also includes two kinds of ribbons, four kinds of beads and two needles. The kit is packed in a beautiful gift wrapping.