March 11, 2014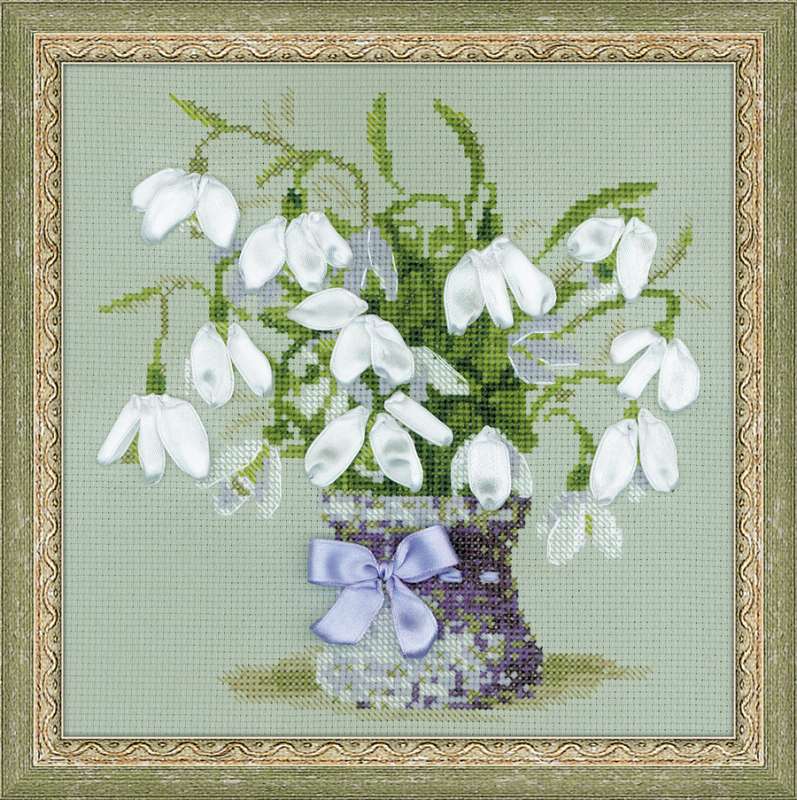 In different languages snowdrops are called differently: in English it is called "drops of snow", in German – "snow bells" and in Czech – "snowflake flower". In botany this plant became known as "milk flower".
There was a legend that Winter and its eternal allies Cold and Wind did not want to let the beauty Spring into their domains. All the flowers were scared of the threats of Winter, except for one small but brave snowdrop that stretched its white petals above the cover of snow to the Sun. Thus, the snowdrop is considered to be a symbol of hope for light, warmth and a new spring...
Cross stitch design No. 1403 Snowdrops

is a tender and subtle work which is embroidered on coloured 14 ct Aida Zweigart fabric with Anchor stranded cotton threads and decorated with satin ribbons.