August 27, 2019
Dear Customers!
There are some differences between finished project according to chart and the cover of the cross stitch kit No. 1817 Angelique. Part of the sea is mistakenly embroidered in half-cross stitches on the cover. To get the result, conceived by the designer, you should cross-stitch according to the scheme and symbol key. We have already started printing updated kit covers at the moment. The kit will return on sale in the beginning of September.

Be ready for your work to be brighter and more expressive! Please note that the estimation of the number of threads in the kits is correct.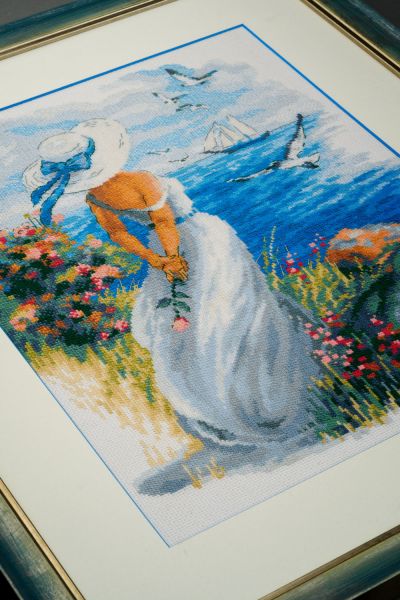 We kindly remind you that you can clarify any questions regarding embroidery and processes contacting us via
e-mail salesteam@riolis.com.